In This Issue
Who We Are
CASRA is a statewide organization of private, not-for-profit, public benefit corporations that serve clients of the California public mental health system.
Member agencies provide a variety of services that are designed to enhance the quality of life and community participation of youth, adults and older adults living with challenging mental health issues.
Contact Us
The California Association of Social Rehabilitation Agencies
Mailing Address:
3350 E. 7th Street, #509
Long Beach, CA 90804
Email: casra@casra.org
Phone: (562) 343-2621
To reach us: use our Contact Form
Member Agency Employment Opportunities and Information
Our member agencies are continually looking for new employees or volunteers to join their workforce.
To see current openings and find out additional information about CASRA's partners, please click on the agency name.
Please note that the city listed for each organization is the headquarters location. Several CASRA member agencies serve multiple service areas and sites. Check each to learn more.
CASRA Agency Trainings
A benefit of membership in CASRA is receiving 4 hours of training for your staff. Check out our list of offerings.
Social Media
It's time again to shine the spotlight on five more CASRA member agencies. Please click on each and learn more about these members of the CASRA Family.
Project Return Peer Support Network
San Fernando Valley Community Mental Health Center
Turning Point Community Programs, Sacramento
CORRECTION
in our agency spotlights, there were mistakes made regarding one of our member agnecies and have been corrected here. Please visit the Iversen Center at: NVCCS - Iversen Center
Thanks, Corla!
Training/Learning Opportunities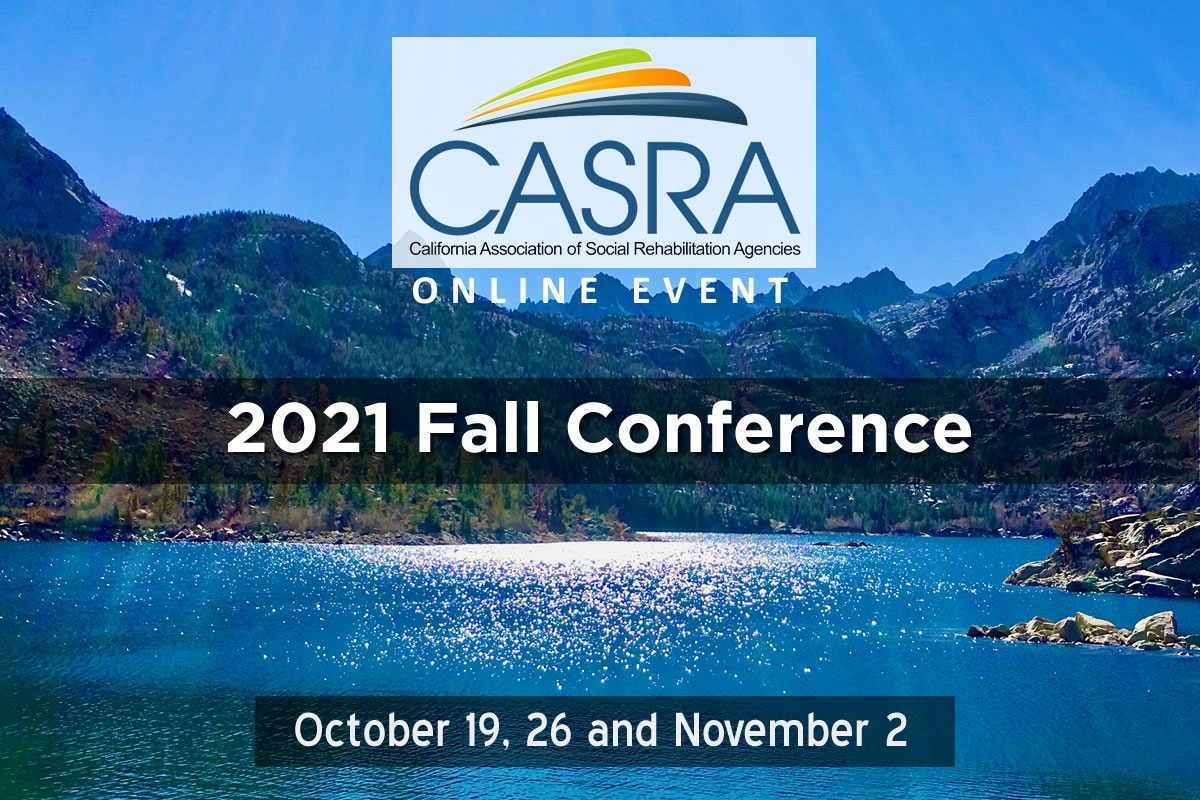 We have been through a lot and are tired. Come join us for the Fall Conference to lift invigorate your spirit and stimulate your mind. Diving into reducing harm, exploring the benefits of work, and finding and connecting to our paths to belonging.
There are less than two weeks until the first day on October 19th.
Register Now!
See you there!
---
Coming Soon! Save the date.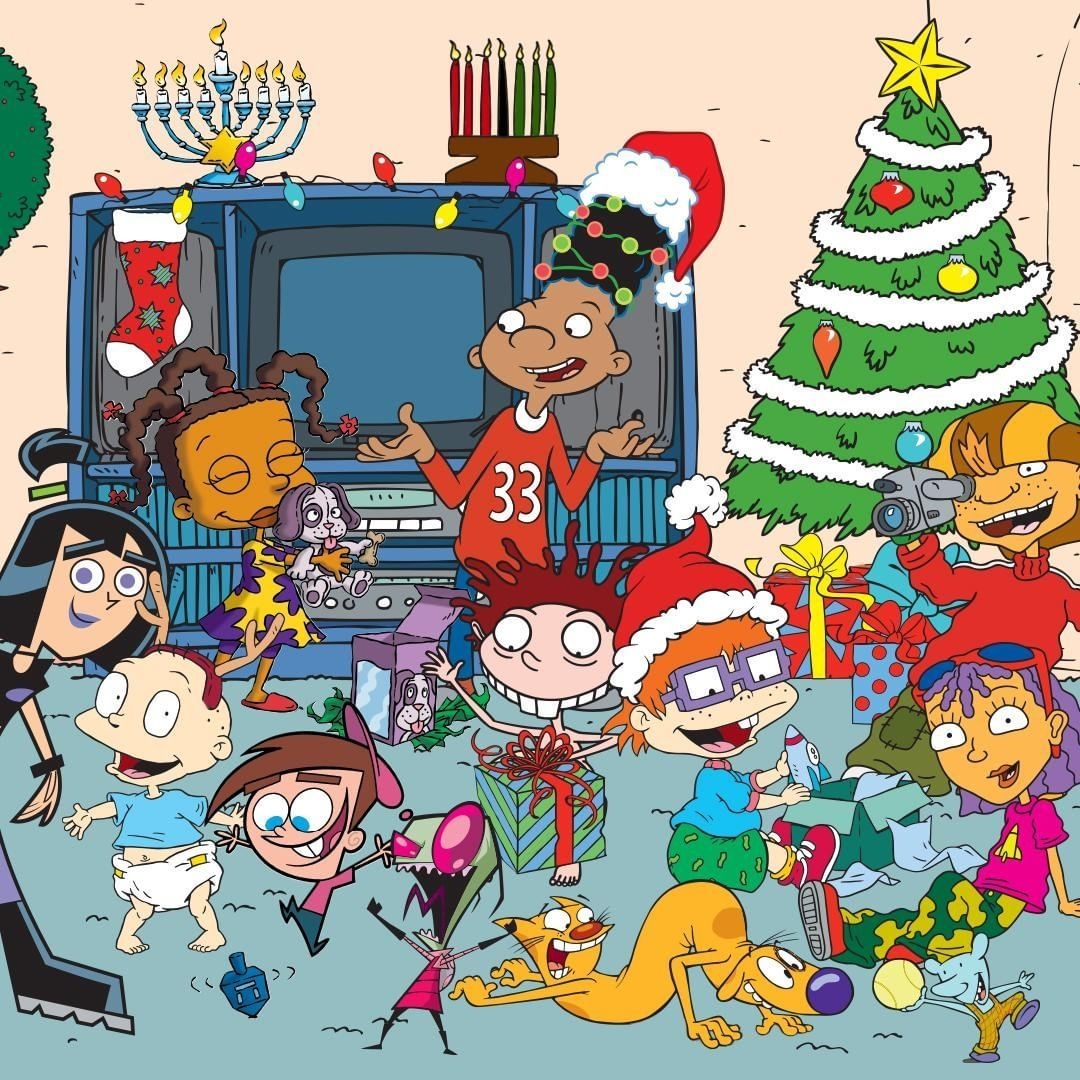 copyright Nickeloden - No copyright infringement intended
Laugh Your Way through the Holidays:

Surviving the Holidays with Humor
Presented by Anna Lubarov, PSS, ITE
Wednesday, December 8, 2021
11:00 AM to 12:30 PM Pacific Time
Free Event
The Holiday Season is upon us, and with it - the holiday stress.
Join us to talk about ways to use laughter and humor to lighten the holiday mood, support your program participants and take care of yourself, while taking care of others.
No driving, working or dating: This program controls people leaving psych hospitals
California program puts those found not guilty by reason of insanity in a restrictive limbo
From the LA Times in Partnership with the Marshall Project
By Christine Thompson - September 24, 2021
Venus Moore had been released from the California psychiatric hospital where she was confined for years. But she was far from free.
The pandemic was raging, and her sister could provide a safe place for her to live. But Moore, 48, was required instead to live locked inside a care home for seniors. She was not allowed to drive, work, open a bank account, travel, or date.
The restrictions stemmed from something that had happened two decades earlier. In 2001, diagnosed with a mental illness and experiencing hallucinations, she stabbed a relative. She was charged with assault with a deadly weapon and inflicting great bodily injury. If she had been found guilty of these crimes, she could have served up to seven years in prison. Instead, she was found not guilty by reason of insanity and sent to a state hospital indefinitely. Read More
---
SAMHSA to Launch New "Office of Recovery" to Expand Its Commitment to Recovery for All Americans
September 24, 2021
The Substance Abuse and Mental Health Services Administration (SAMHSA) is launching an Office of Recovery, within the Office of the Assistant Secretary for Mental Health and Substance Use, to advance the agency's commitment to, and support of, recovery for all Americans. September marks National Recovery Month, and in organizing this new office, SAMHSA will now have a dedicated team with a deep understanding of recovery to promote policies, programs and services to those in or seeking recovery.
"We have identified recovery as a crosscutting principle throughout SAMHSA's policies and programs," said Miriam E. Delphin-Rittmon, Ph.D., the U.S. Department of Health and Human Services Assistant Secretary for Mental Health and Substance Use and the leader of SAMHSA. "In standing up this new office, SAMHSA is committed to growing and expanding recovery support services nationwide." Read More
In honor of the Major League Baseball playoffs...
"You've got to be very careful if you don't know where you are going, because you might not get there."
Yogi Berra