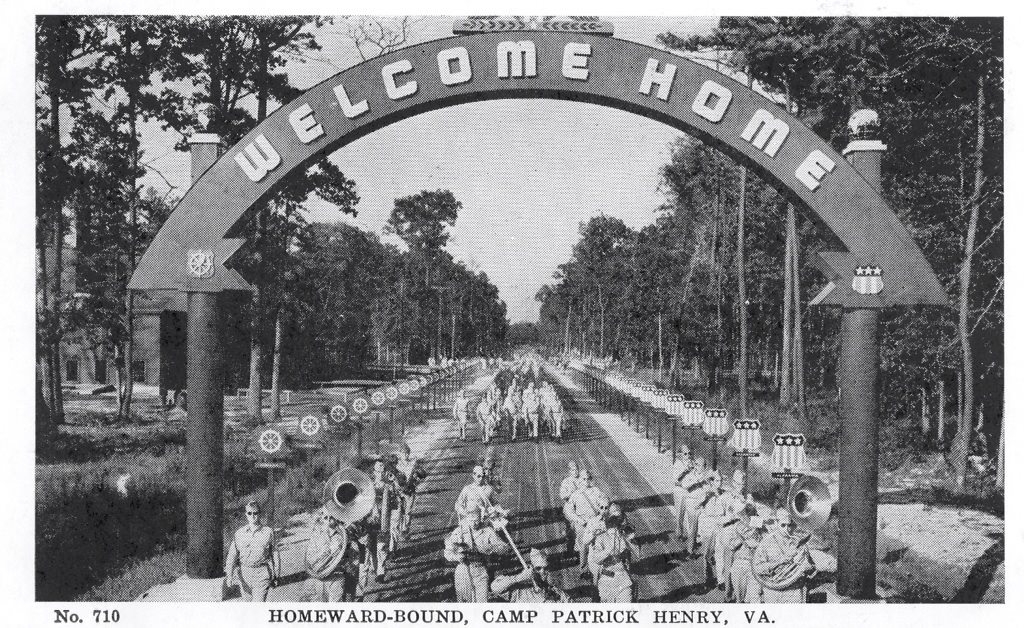 Veterans Day
November 11th
---
'American Veteran' Honors the Many Faces of the U.S. Soldier
On the heels of America's longest war, a new PBS documentary series sits down with nearly 50 veterans in hopes of helping to bridge a growing gap. The series features veterans from every major U.S. conflict going back to World War II and up to the recently concluded Afghanistan War, the longest in U.S. history. It also includes many who served stateside. All told, "American Veteran" seeks to bridge the gap between the estimated 18 million living Americans — or about 7 percent of the adult population — who have served in the military and those who haven't.
The voices telling these stories are diverse, representing every military branch. They are male and female; Black, white, Asian, Hispanic and Native American; straight and gay. Most are grateful for what the military gave them — even when their experiences left them scarred. Watch the Series
---
Improving the Quality of Mental Health Care for Veterans
Lessons from RAND Research
Veterans, especially those who deployed overseas, face elevated risks of mental health conditions. Veterans who have served since the September 11, 2001, attacks are especially vulnerable (see Figure 1). Roughly one in five veterans experiences mental health problems, including posttraumatic stress disorder (PTSD), major depression, and anxiety. Deployment can also increase the risk of unhealthy alcohol and drug use, substance use disorders, and suicidal behavior. If left untreated, these conditions can have long-lasting and damaging consequences, impairing relationships, work productivity, quality of life, and overall well-being for veterans and their families.
RAND Corporation researchers have conducted multiple studies of the quality of mental health care received by veterans across the systems that deliver this care. This brief summarizes the main lessons from this work and shares recommendations for policies and further research. Read More
---
S.F. Proposal Would Help veterans Struggling to Get Affordable Housing
From SF Chronicle
by Mallory Moench - October 20, 2021
Veteran homelessness is a nationwide issue, with tens of thousands of veterans homeless at the last count, so it's no surprise that former service members can struggle to get housed in San Francisco, one of the most expensive cities in the country.
At the last count, there were just over 600 chronically homelesss veterans in San Francisco — 8% of the city's overall total of unhoused people. While hundreds are homeless, thousands more earn low incomes and are ineligible for some types of housing help, which can lead them to pay too much of their incomes in rent. Read More
---
Editorial: Finally, Someone Has Lit a Fire Under the VA to Get Homeless Veterans Housed
From the LA Times Editorial Board
October 31, 2021
It was heartening to hear Department of Veterans Affairs Secretary Denis McDonough recently announce an ambitious but doable goal: to house — in permanent homes, not just temporary motel rooms — 500 homeless veterans in the Los Angeles area by the end of the year. He also pledged to get temporary housing, at least, for the 40-some people, mostly veterans and their partners, living in a tent encampment along a stretch of San Vicente Boulevard in Brentwood that borders the campus of the West L.A. VA.
Timelines for housing veterans have come and gone before. In 2015, L.A. Mayor Eric Garcetti vowed to house every homeless veteran in the city but backed off when the count that year showed veteran homelessness had risen 6%. We welcome the renewed urgency and hope this time the promise is kept. Read More