In This Issue
Highlights and Spotlights
In this issue of the CASRA Newsletter we continue to highlight AND spotlight a new officer and member of the CASRA Executive Committee focusing on the CASRA Public Policy Chairperson, Antionette Carter. Enjoy!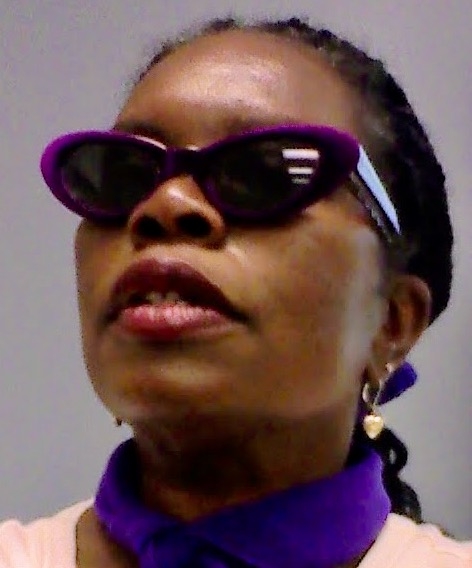 What's your day job?
I am the Interim Executive Director for Consumers Self Help Center.
What do you like most about your work?
I enjoy so much about my work. I am surrounded by a talented and dedicated team of individuals who understand and appreciate this mission and this work. What I do every day in some small way helps somebody somewhere. There are so many positive and lasting ripple effects with respect to the work that we do, and that knowledge provides me with a great deal of comfort and satisfaction.

What challenges you about the work?
Because we are funded through various government agencies, sometimes the bureaucracy stands in the way. Okay, that was a lie. Most of the time the bureaucracy stands in the way.
There, I said it.

What is one thing you would like to see CASRA accomplish over the next year?
I would love to see CASRA help agencies successfully navigate how to survive and sustain in this post-pandemic dystopian nightmare.
Do you share your food?
What food is that?!?
Who We Are
CASRA is a statewide organization of private, not-for-profit, public benefit corporations that serve clients of the California public mental health system.
Member agencies provide a variety of services that are designed to enhance the quality of life and community participation of youth, adults and older adults living with challenging mental health issues.
Contact Us
The California Association of Social Rehabilitation Agencies
Mailing Address:
3350 E. 7th Street, #509
Long Beach, CA 90804
Email: casra@casra.org
Phone: (562) 343-2621
To reach us: use our Contact Form
Member Agency Employment Opportunities and Information
Our member agencies are continually looking for new employees or volunteers to join their workforce.
To see current openings and find out additional information about CASRA's partners, please click on the agency name.
Please note that the city listed for each organization is the headquarters location. Several CASRA member agencies serve multiple service areas and sites. Check each to learn more.
CASRA Agency Trainings
A benefit of membership in CASRA is receiving 4 hours of training for your staff. For more information, please contact joe@casra.org.
What is Psychiatric Rehabilitation, Anyway?
from the Center for Psychiatric Rehabilitation at Boston University
March 11, 2022
Let's begin by reviewing one of the most important factors in the historical context of the development of psychiatric rehabilitation: The deinstitutionalization movement in the United States and abroad. Read More
---
How 'hiya,' 'kapwa' and other cultural values play a role in Filipino American mental health
from the LATimes
by Agnes Constante, March 17, 2022
Lauren Soriente's grandfather told her that he expected her to pay for her younger sister's college tuition. When he was growing up in the Philippines, the oldest sibling paid for their younger siblings' tuitions, he said.
Soriente's mother, meanwhile, has been unclear about what financial support her parents expect from her — and unwilling to have a serious conversation about it. Years ago, the 27-year-old felt pushed by her family into pursuing accounting. It's a field that offers financial stability, but it's not something the Northern Virginia resident is passionate about.
"I guess looking back now, I realize, did they make me do this so I would be their retirement fund?" she said. Read More
---
The Difference Between Hope and Optimism
For starters, hope is better.
from the Atlantic
by Arthur C. Brooks
During the Vietnam war, a U.S. Navy vice admiral who was held for more than seven years in a North Vietnamese prison noticed a surprising trend among his fellow inmates. Some of them survived the appalling conditions; others didn't. Those who didn't tended to be the most optimistic of the group. As the vice admiral, James Stockdale, later told the business author Jim Collins, "They were the ones who said, 'We're going to be out by Christmas.' And Christmas would come, and Christmas would go … And Easter would come, and Easter would go. And then Thanksgiving, and then it would be Christmas again. And they died of a broken heart."

Among my circle of acquaintances, I have noticed a less dire version of this pattern over the past year and a half, as COVID-19 has slowly transformed from a temporary inconvenience into a new way of life. Those who have struggled the most have been the optimists always predicting a return to normality, only to be disappointed as the pandemic drags on. Some of the people who have done the best have been downright pessimistic about the outside world, but they've paid less attention to external circumstances and focused more on what they could do to persevere. Read More
---
Training/Learning Opportunities

Call for Presenters
The theme of the CASRA 2022 Spring Conference is "Wellness and the Workplace". As we continue returning to our work environments, we have opportunities to reinforce our values, retool and readjust as those settings continue to evolve.

Each day will consist of a Keynote Speaker, a one-hour "Continental Breakfast" of multiple presentations conducted simultaneously, and a two-hour in depth exploration of a topic.
We are looking for people to share their inspiration, innovative thinking, strategies, stories, challenges and learning to help each other move forward and help people on their recovery journey to wellness.
For more information and the Presenter Application

, click here.
---

Revolutionizing Behavioral Healthcare: Putting Racial Equity at the Heart of Mental Well-Being
• Tuesday, April 5, 2022
• 12:00 PM 1:30 PM
For More Information and to Register, CLICK HERE
---
If you are a CASRA member agency and would like to advertise your learning opportunity or training for the benefit of other CASRA member agencies, please contact us at events@casra.org.
There are a few guidelines;
You are a CASRA Member Agency
Your event is free of charge
and, as a reminder the Newsletter is published on the 1st and 3rd Thursdays of the month
---
"If you don't like something, change it. If you can't change it, change your attitude."
Maya Angelou