In This Issue
Highlights and Spotlights
in this issue we are highlighting long time CASRA volunteer, Past President and current Secretary of the Excecutive Committee, Conference Planning Committee member, and so much more...Steve Greene who is retiring from his CASRA duties at the end of this month. This one is for you, Steve!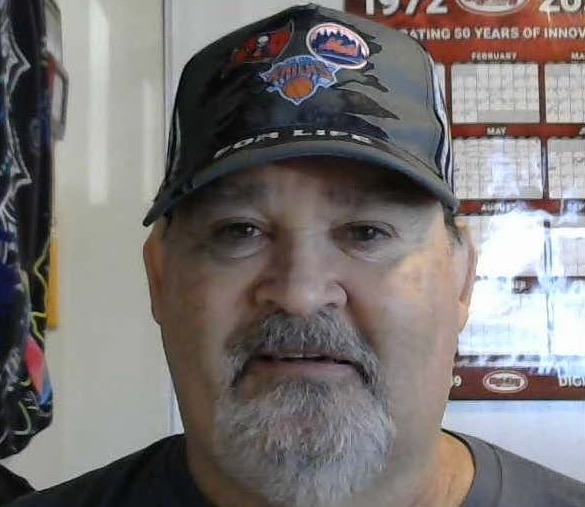 What's your day job?
My day job is Program Manager for the Recovery Learning Communities in Lompoc and Santa Maria. The RLC's are staffed by Peers including myself. This program is one of many in San Luis Obispo and Northern Santa Barbara County under Transitions-Mental Health Association. I oversee program budget, monitor monthly and daily activities, and supervise, but would rather say I work alongside 10 staff.

What have you enjoyed most about your work?
My day job is Program Manager for the Recovery Learning Communities in Lompoc and Santa Maria. The RLC's are staffed by Peers including myself. This program is one of many in San Luis Obispo and Northern Santa Barbara County under Transitions-Mental Health Association. I oversee program budget, monitor monthly and daily activities, and supervise, but would rather say I work alongside 10 staff.

What continues to challenge you about the work?
The challenge is not really the work it's the lower wages for nonprofit CBO's and as of late with the cost of living going up our contracts do not reflect the rise in cost. Our contracts consistently require more work but without the additional pay.

What is one thing you would like to see CASRA accomplish over the next year?
It seems as though County Mental Health gives themselves credit for work CBO's have been doing for years. So I was just thinking since CASRA is statewide, why not feature CBO's each month or quarter on the great work they are doing.

Do you share your food?
I share my food whenever possible. For example, when I spent a weekend down in Ventura, there was a McDonalds and Wendy's next to the hotel I was staying at. As I was walking in, a homeless gentleman asks if I had some change for coffee. I brought him inside and asked him to order whatever he wanted on the menu. I asked if he would like to sit with me, and he responded thank you, but I need to give my friend some food that is waiting outside. So, he not only ate but passed it forward to another person. I can't count how many times I have done this for another human being, it's just a habit I can't quit. I will forever be of service to people less fortunate that I.
Who We Are
CASRA is a statewide organization of private, not-for-profit, public benefit corporations that serve clients of the California public mental health system.
Member agencies provide a variety of services that are designed to enhance the quality of life and community participation of youth, adults and older adults living with challenging mental health issues.
Contact Us
The California Association of Social Rehabilitation Agencies
Mailing Address:
3350 E. 7th Street, #509
Long Beach, CA 90804
Email: casra@casra.org
Phone: (562) 343-2621
To reach us: use our Contact Form
Member Agency Employment Opportunities and Information
Our member agencies are continually looking for new employees or volunteers to join their workforce.
To see current openings and find out additional information about CASRA Member Agencies, please click below.

CASRA Agency Trainings
A benefit of membership in CASRA is receiving 4 hours of training for your staff. For more information, please contact joe@casra.org.
Want to Understand Delusions? Listen to the People Who Have Them
A small group of schizophrenia researchers thinks that personal narratives can tell us what test scores and brain scans can't
from Wired
by Grace Huckins, June 7, 2022
For the first decades of Sohee Park's career in schizophrenia research, she rarely stopped to consider what life was like for her research subjects. Now a professor of psychology at Vanderbilt University, Park made a name for herself by studying working memory—the quick, scratch-pad-like memory that helps us keep track of what we're doing. By using simple tasks to deconstruct the workings of the schizophrenic brain, Park hoped to puzzle out the underlying causes of the condition's reality-bending symptoms—like delusions, false beliefs that are resistant to contradictory evidence, and hallucinations, which often take the form of imagined voices.
"We do symptom interviews all the time, where we ask set questions about symptoms—and these are very standardized, and that's what we're supposed to do," she says. "We never really just chat about life, or their philosophy on life, or how they feel about their condition in general." Read More
---
A New Day or More of the Same?
Our Hopes and Fears for 988 (and 911)
from the Bazelon Center
This year will see the rollout of "988," the new three-digit number for calls to the National Suicide Prevention Lifeline. 988 has been touted as the new "mental health 911." The federal government and many states and localities are touting 988 as an alternative to and resource for the 911 system, to reduce the number of calls involving people with mental health issues to which the police are sent.
We appreciate support for 988 as part of a more effective response to people experiencing mental health crises. But 988 alone is not enough. More, and more effective, 988 call centers are only part of what is needed to help people with serious mental health issues, especially Black and Brown people who have experienced trauma from over-policing. We also need mobile crisis teams that can timely travel to help de-escalate a situation, and we need community crisis stabilization centers for those times when people need somewhere to go for help. We also need robust longer-term services, including intensive case management, peer services, Assertive Community Treatment (ACT), supported employment, and supported housing, and for children and youth "wraparound" services. These services help people with serious mental health issues live successfully in their own homes and communities—and avoid crisis situations.
This paper proposes a vision for a truly community-based response to people with urgent behavioral health needs. 988 can be part of this response, but is only a part of what we really need. Read More
---
Locking People Up Is No Way to Treat Mental Illness
If we stopped using prisons to warehouse psychiatric patients, we could heal people and save tax dollars.
from The Atlantic
by Norm Ornstein and Steve Leifman, May 30, 2022
Mental illness has touched nearly every family in America in one way or another. Recent reports suggest that the coronavirus pandemic has only exacerbated this situation, particularly for young people and children, as well as for health-care workers. Despite the ubiquity of mental illness, our ability to help those who have behavioral disorders recoup lives interrupted by them is deeply inadequate.
One of us has encountered the broken system firsthand, through the experience of following a son who had a psychotic episode at age 24 through a 10-year struggle with his brain disease, which was intensified by anosognosia, hampering his insight into his illness. The other, a Miami-Dade County judge, has worked for more than two decades to transform the criminal-justice system and how it deals with those with serious mental illnesses such as schizophrenia. Together, we documented this effort in the film The Definition of Insanity, which showcased reforms that have saved both lives and money. Our experience proved to us that even a broken system can be mended. Read More
---

To Be Honest Spring 2022 Art Contest
Momentum's To Be Honest program recently wrapped up its Spring '22 Art Contest for youth and young adults in Santa Clara County! The contest received 101 submissions, all of which were inspired by the theme, "Imagining a stigma-free world." 2D, 3D, and 4D art pieces are currently being scored by a panel of eight community members who have volunteered their time for this effort. Our Top 9 winners will be announced shortly.

Follow To Be Honest on Instagram (@tobehonest.today) to stay up-to-date on all art contest and TBH news. Plus, view all of the art contest submissions on the website by CLICKING HERE.
---
Training/Learning Opportunities
Coming Soon
for CASRA Member Agencies

Starting in the Fall, CASRA will be presenting a series of workshops that are designed to further the mission of improving services and social conditions for people with psychiattric disbilities by promoting their recovery, rehabilitation and rights.
The monthly learning opportunties will introduce new new staff, refresh existing staff, and remind all staff of the values, principles and practices of Recovery and Psychosocial Rehabilitation.
More information and registration information to follow.
---
If you are a CASRA member agency and would like to advertise your learning opportunity, training or event for the benefit of other CASRA member agencies, please contact us at events@casra.org.
There are a few guidelines:
You are a CASRA Member Agency
Your event is free of charge
and, as a reminder the Newsletter is published on the 1st and 3rd Thursdays of the month
Member Agency Job Openings
Now, in the upper right header of each website page, there is a button called Member Agency Jobs. Clicking on it will open the Member Career Opportunities page, which lists CASRA member agencies by county. Clicking on the organization's name will take the user to the Careers/Job Openings page of the agency's website.
Newsletter Library
An archive of past newsletters is now available on the CASRA website. To access them, click on the About Us tab and select Newsletters from the dropdown menu.
"Although no one can go back and make a brand new start, anyone can start from now and make a brand new ending."

Carl Bard