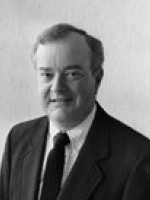 Remembering Richard Van Horn
We want to honor the memory of Richard Van Horn who passed away this past Tuesday evening. Richard was a leader and strong advocate in mental health who touched and influenced so much and so many in our field. We plan on acknowledging his accomplishments and reaching out for more stories but today we would like to share reflections from three people connected with CASRA who had the honor of being hired by and working for Richard.
There is also a video about the legacy of Richard Van Horn. Please click Watch Video at the end of this article to view it.
Thank you.
---
Dear Richard,
I've been asked to share a story about you. Which one? Which one?
Ok…
So, its Spring, 2005. I'm in an Elk's Lodge on the outskirts of Sacramento (maybe it was a Moose Lodge?)… Anyway, it's standing room only. On the way in I see CHP and Cal-Trans vehicles in the parking lot. Why is CalTrans here? Once inside I look for familiar faces, I see Rusty Selix, there's Steve Mayberg and number of other folks from State DMH. I recall Pat from the Mental Health Director's Association and I'm pretty sure Darrell Steinberg was there.
CalTrans? Really? I knew this was going to be a bit of a feeding frenzy, but??? OK, Prop 63 had just passed a few months before and this was the first official meeting of all the parties entrusted with its implementation. The Mental Health Services Act represented the largest potential funding boost for mental health services since … ever? The atmosphere was electric.
… and there was Richard, beaming. Of course he's beaming. He actually pulled it off! Here it was, the culmination of decades of advocacy. Trace the lineage from AB 3777 to AB 34 to AB 2034 to this! Here was the funding and policy vehicle for taking what was learned over the years through all of the bold experimentation at the Village and finally making it go state-wide. The frustration of that "nickel a drink" initiative years before was worth it – without that experience this initiative wouldn't have, couldn't have happened. The months of effort it took to build a coalition that believed that it could be done, to come up with and agree on the language for the initiative and how to successfully fund it. To raise the money to gather the signatures to get it on the ballot and pay for that critical advertising campaign right before the election. Waiting for those election returns on that Tuesday night back in November.
I walked over to him. He just kept smiling, gesturing with his eyes to acknowledge the spectacle around him and slightly nodding in approval as he looked back and forth. "Wow!" I said. "Pretty incredible, huh?" he says back. "This was the easy part", he adds "Lots of work to do".
Yes, Richard, still a lot of work to do, but you got us (and me) to this better place. It'll be OK, it's our turn to take it from here.
With much love and deep admiration,
Chad, CASRA
---
My heart is utterly shattered with the news that my friend and mentor of 40 years has passed. Richard Van Horn took a chance on a very young woman and guided her in advocating for the most vulnerable in our communities. God, he taught me so many things and trusted me with autonomy to spread his vision for a loving, compassionate and inclusive society.
He also taught me how to make killer garlic bread and informed me that you have to drain the ground beef when making spaghetti sauce (one of my mother's faux pas).
I have a hard time visualizing a world without this astonishing man.
Judy, CASRA Conference Committee
---
I was fortunate to be hired by Richard in 1986 to explore, promote, and employ people living with mental health issues. That began a career of adventures, discoveries, lessons, and work filled with purpose, meaning, and strong values. I learned so much from him that has guided my work to this day. It is however, a time outside of work that I remember the most that showed the depth of compassion and faith he had as a person.
When my mother passed away in 2002, Richard attended the viewing and service prior to the funeral. I recall that as he sat among us, it looked and felt that he belonged there as part of the family, which in many ways he was. At the end of the service, people were asked to say a few words about my mom. Richard rose and shared that he felt like he knew her because he knew me and said things that described my mom perfectly. His words on that night gave me comfort and peace, and live deep in my heart today.
Rest easy, Chief.
Joe, CASRA