In This Issue
Who We Are
CASRA is a statewide organization of private, not-for-profit, public benefit corporations that serve clients of the California public mental health system.
Member agencies provide a variety of services that are designed to enhance the quality of life and community participation of youth, adults and older adults living with challenging mental health issues.
Contact Us
The California Association of Social Rehabilitation Agencies
Mailing Address:
3350 E. 7th Street, #509
Long Beach, CA 90804
Email: casra@casra.org
Phone: (562) 343-2621
To reach us: use our Contact Form
Member Agency Employment Opportunities and Information
Our member agencies are continually looking for new employees or volunteers to join their workforce.
To see current openings and find out additional information about CASRA's partners, please click on the agency name.
Please note that the city listed for each organization is the headquarters location. Several CASRA member agencies serve multiple service areas and sites. Check each to learn more.
CASRA Agency Trainings
A benefit of membership in CASRA is receiving 4 hours of training for your staff. Check out our list of offerings.
Social Media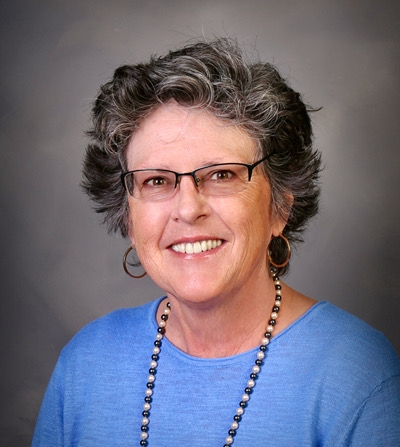 Congratulations Betty on your Retirement and 40 Year Career with CASRA
Betty Dahlquist, MSW, CPRP leaves her position as Executive Director of CASRA as of July 31st. During her tenure, CASRA and its member agencies have played major roles in the promotion of the vision of recovery as the purpose of public mental health services and the development of innovative responses to the needs of Californians who turn to the public mental health system for help.
Her professional career mirrors the evolution of mental health services. From her earliest days as a social worker on an adolescent unit of a state hospital, to working in county mental health in the maintenance/stabilization era to moving to California where as CASRA staff she nurtured the development of rehabilitation services and its evolution into services and practices that support recovery, civil rights and enhanced quality of life.
"When I came to California in 1981, I did not know what I would do with my social work career since I had 'failed' in several traditional venues. But when I heard about this organization of agencies that did not believe a diagnosis was a destiny and had a healthy disregard for convention and authority, I thought I had died and gone to heaven. And to have the experience of a 2-day a week job evolving into a 40-year career leaves me with a level of gratitude and pride that is almost indescribable. I never imagined that I would have the opportunity to work with such a committed, wise, sassy and politically savvy group of individuals.

Although I am retiring as CASRA executive director and leaving that position in the more than capable hands of Chad Costello, I am not leaving the mission. We've accomplished much in the past 40 years but unfortunately, there remains much left to do to fulfill the promise of mental health systems designed to enhance the quality of life and community participation of youth, adults and older adults living with challenging mental health issues."
An acknowledgement of Betty's 40-year career with CASRA is planned for late September - "save the date" and location information will be distributed in the coming days.
Governor Newsom Signs Historic Housing and Homelessness Funding Package as Part of $100 Billion California Comeback Plan
The package includes:
-$12 billion investment over two years to tackle homelessness, the largest in state history, focuses on behavioral health housing and solutions to tent encampments,
-$5.8 billion to create more than 42,000 new homeless housing units, including housing options for people with severe mental health challenges,
-Aid for large cities, Continuums of Care and counties with new, strict accountability measures,
-$10.3 billion in affordable housing funding to spur residential construction.
Read More
---
'We can all learn from her courage': Simone Biles not alone in mental health struggle
LA Times
By Helene Elliott
July 28, 2021
For nearly a decade Simone Biles seemed not only unbeatable but unshakeable.
She would reel off the most difficult gymnastics maneuvers with a daredevil's spirit and an artist's passion, her smile brighter than the 25 medals she won at the world championships and the five she won while dominating the 2016 Rio Olympics. She was declared the GOAT — greatest of all time — and she embraced the role with good humor by wearing leotards cheekily adorned with a glittery goat. Read More
---
How Does Professionalization Impact Lived Experience Work in Mental Health?
Mad in America
By Ben Goldstein
July 23, 2021
An original article (soon to be) published in the International Journal of Mental Health Nursing explores the development, current status, and future trajectory of lived experience work in mental health. Following an overview of the current status of the lived experience movement in the mental health field, the researchers discuss the impact of the trend toward professionalization. Read More
Additional Learning Opportunities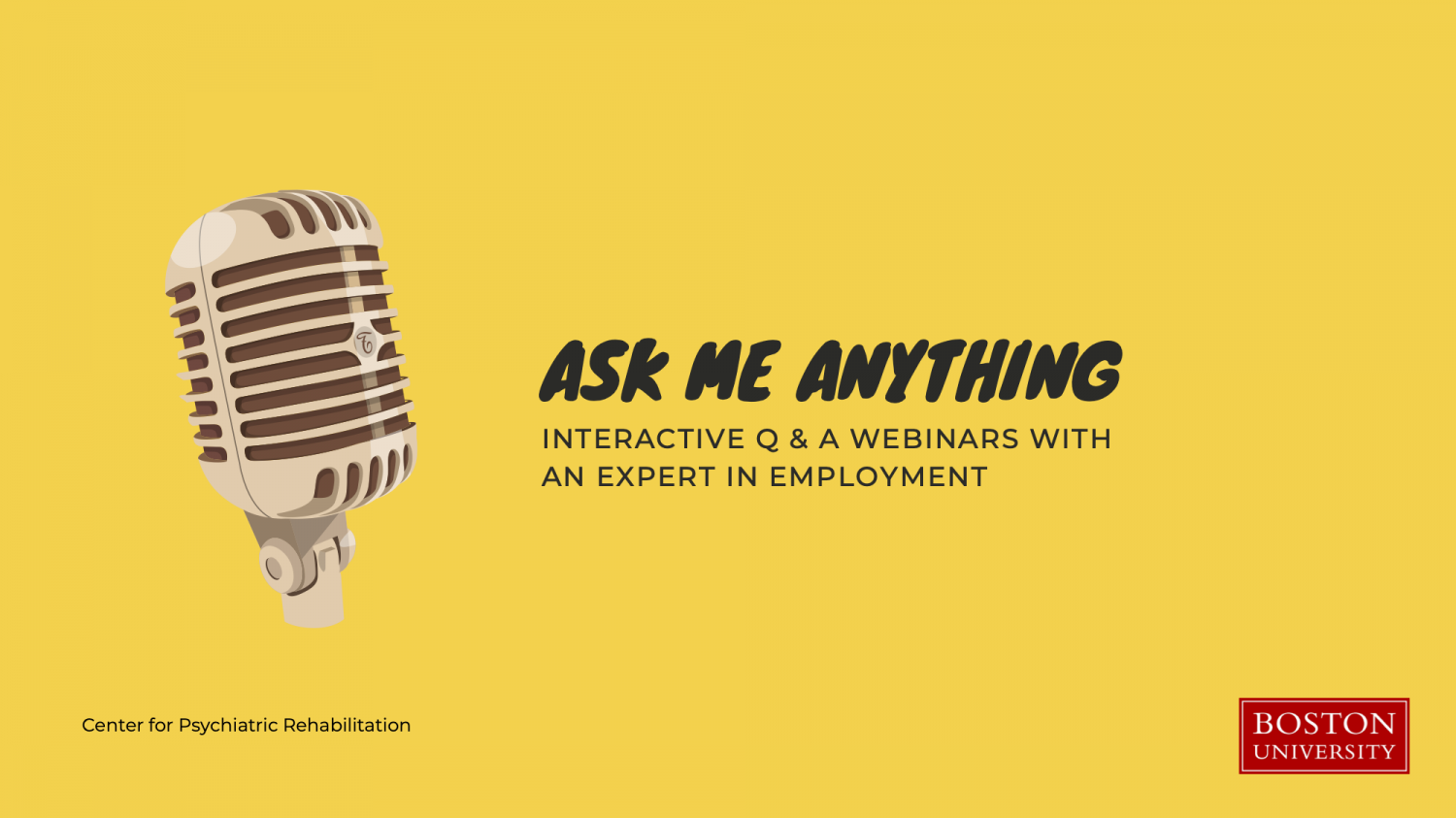 Ask Me Anything
You're invited to ask an expert about another interesting topic related to employment! This free event is not a presentation, but rather an interactive question & answer webinar.
Topic and Presenter
Long-Term Unemployment: A Social Determinant Underaddressed Within Community Behavioral Health Programs presented by Joe Marrone, M.Ed.
Monday, August 9th at 12:00 PM EDT, Free of Charge
---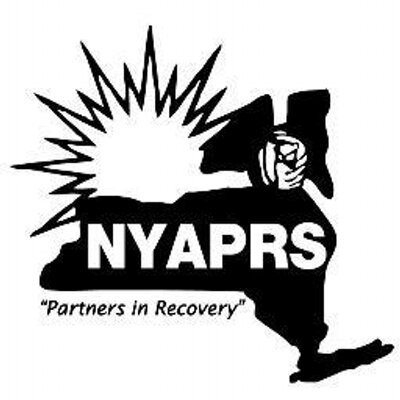 Creating a Safe Space for Growth and Learning in Supervision
The prevalence of trauma in the lives of the people we serve is overwhelming. Trauma, and especially early childhood trauma, looms large in the histories of people with addiction disorders, complex behavioral conditions, chronic disease, and often, also the histories of the people who serve them-the human services and behavioral health workforce. How our workforce is supervised is critical, both for retaining the talent we so desperately need in our workforce, and ultimately for engaging survivors of trauma. "Creating a Safe Space for Growth and Learning in Supervision" offers background on the nature and importance of supervision with steps and tips for providing supervision in behavioral health and human services settings through the filter of mindfulness and the principles of resiliency-based trauma-responsive care.

Date and Time: Thursday, August 19th from 11:00 AM-12:00 PM

Presented By: Yves Ades, Ph.D., Principal, Ades Integrated Health Strategies
Learn to be quiet enough to hear the genuine within yourself so that you can hear it in others.
Marian Wright Edelman