In This Issue
Highlights and Spotlights
In this issue of the CASRA Newsletter we continue to highlight AND spotlight a new officer and member of the CASRA Executive Committee focusing on the CASRA Conference Committee Chairperson, John Travers, CPRP. Enjoy!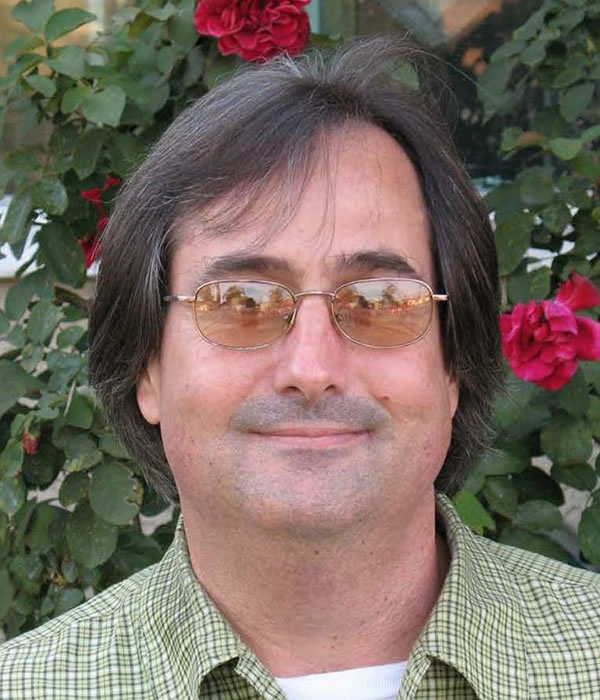 What's your day job?
Director of Workforce Development for Project Return Peer Support Network (PRPSN) by day, California Association of Social Rehabilitation Agencies (CASRA) Devotee 24/7. (Is there something on my nose?)
What do you like most about your work?
PRPSN Leadership and Culture is second to none! As a CASRA member agency, PRPSN has appreciated opportunities to attend conferences / webinars and be oriented to forward thinking ways of expanding and improving our support and services. PRPSN is a California Department of Health Care Services (DHCS) Behavioral Health Workforce Development (BHWD) Peer Workforce Investment (PWI) Grantee. The PWI grant provides a rare opportunity for investment in PRPSN capacity and infrastructure. This is the first grant I have been involved in that the deliverables focus on enhancing programming and not solely on service provision. It's awesome!

What challenges you about the work?
Most aspects of, "the work" still appear to be lensed through "pathology glasses" further reinforcing the Medicalization of an Individuals' Story. There are many practices promoting "personhood" over "patient-hood" that are both inspirational and healing. The Community Activators Gifts/Talents/Skills Identification process and Hope At Work: Creating Positive, Resilient Organizations are examples of how looking outside the usual channels – sometimes backwards towards what has been forgotten – can be useful for creative solutions to modern issues.

What is one thing you would like to see CASRA accomplish over the next year?
Connect and learn from organizations having a working knowledge and experience addressing poverty, community development, the social determinants of health and social justice. If the focus must be on "EBP's", "Interventions" and "Treatment" I suggest making friends, having something fun to do, a job, something that brings meaning and purpose into one's life are just a few examples of "Interventions" and "Treatment" that appear to really make a difference in people's lives. ,

Do you share your food?
Of course! However, you better be quick. A slow reach may result in gnawing teeth marks on your hand. It's much safer to connect for lunch and allow me to spring for a meal of your own. ; )
Who We Are
CASRA is a statewide organization of private, not-for-profit, public benefit corporations that serve clients of the California public mental health system.
Member agencies provide a variety of services that are designed to enhance the quality of life and community participation of youth, adults and older adults living with challenging mental health issues.
Contact Us
The California Association of Social Rehabilitation Agencies
Mailing Address:
3350 E. 7th Street, #509
Long Beach, CA 90804
Email: casra@casra.org
Phone: (562) 343-2621
To reach us: use our Contact Form
Member Agency Employment Opportunities and Information
Our member agencies are continually looking for new employees or volunteers to join their workforce.
To see current openings and find out additional information about CASRA's partners, please click on the agency name.
Please note that the city listed for each organization is the headquarters location. Several CASRA member agencies serve multiple service areas and sites. Check each to learn more.
CASRA Agency Trainings
A benefit of membership in CASRA is receiving 4 hours of training for your staff. For more information, please contact joe@casra.org.
The Bazelon Center Applauds President Biden's Bipartisan Mental Health Strategy as a Comprehensive Blueprint for Community Based Mental Health
Contact: Jalynr@bazelon.org, March 2, 2022
Washington, D.C. – The Bazelon Center for Mental Health Law enthusiastically commends President Joe Biden for including a bipartisan mental health strategy in his first State of the Union address. It is clear that the nation's mental health care systems must be bolstered to address the systematic inequities in access to mental health resources, especially for Black and Brown people, that have been exacerbated by the COVID-19 pandemic. President Biden's plan is a comprehensive blueprint for community-based mental health services to meet these urgent needs. Read More
---
What American Mental Health Care Is Missing
Scientific research alone cannot address the challenges that Americans with mental illness face.
from The Atlantic
by Thomas Insel

During my last year as director of the National Institute of Mental Health (NIMH), I was in Oregon, giving a presentation to a roomful of mental-health advocates, mostly family members of young people with a serious mental illness. During my tenure as the "nation's psychiatrist," the nickname for my role, I oversaw more than $20 billion for mental-health research, and I was eager to share evidence of the agency's scientific success.
I clicked through my standard PowerPoint deck featuring high-resolution scans of brain changes in people with depression, stem cells from children with schizophrenia showing abnormal branching of neurons, and epigenetic changes as markers of stress in laboratory mice. We had learned so much! We were making so much progress! Read More
---
In the CASRA Newsletter we will occasionally present articles, papers, information from the past that reflects and reinforces our core values and purpose. In this issue we provide a paper written by Bruce and Gina Anderson.
New Possibilities for Employment: The Gifted Job Seeker
By Bruce Anderson and Gina Anderson
The current movement towards integrating "recovery" principles into mental health practices is being promoted by a wide range of government, advocacy, and service provider groups. Everywhere you turn these days there are recovery conferences, recovery and spirituality dialogues, recovery centers, pilot recovery programs, and peer recovery groups. The wisdom of the years tells us that, while we are in the beginning stages of a new and powerful movement, we should not simply abandon what we are currently doing in favor of this new thing. The time is ripe to cautiously explore the links between recovery and other principled healing processes which are currently being effectively utilized by individuals with psychiatric disabilities, families, practitioners, and communities.
In an odd twist for a "new" movement, the interest in recovery is actually giving us the chance to look backward as well as
forward. In this looking backward, there is the opportunity to reclaim two immediately helpful old ideas which, if seriously utilized and not simply glossed over as "nice but impractical ideas", have the potential to completely alter the current state of employment opportunity for individuals with disabilities. First, recovery has brought with it an emerging permission to openly discuss the relationship between spirituality, healing, and mental health, which previously has not had a legitimate place in most public mental health forums. Secondly, the language of the recovery movement has brought with it words that, when taken back to their root meanings, provide a specific new foundation for redefining employment support practices, creating the potential for a dramatic increase in the numbers of individuals with disabilities being welcomed into workplaces. Read More
---
If you or someone you know is considering suicide or self-harm, there are resources available to provide free and confidential support. Call the National Suicide Prevention Lifeline at
1-800-273-8255

or Teen Line at

1-800-TLC-TEEN

or The Trevor Project at

1-866-488-7386

for LGBTQ young people.
Training/Learning Opportunities
Save the Dates!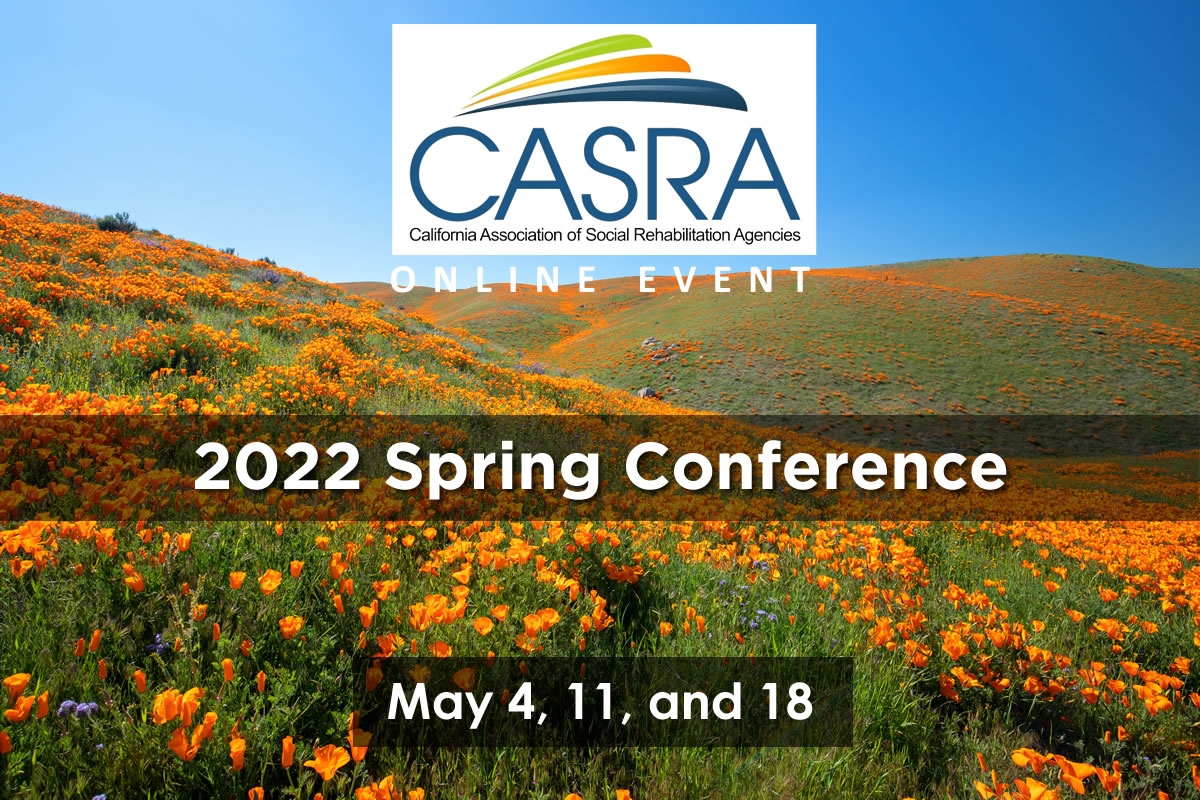 ---
"I had already learned from more than a decade of political life that I was going to be criticized no matter what I did, so I might as well be criticized for something I wanted to do."
Rosalynn Carter