In This Issue
Highlights and Spotlights
In this issue of the CASRA Newsletter we continue to highlight AND spotlight a new member of the CASRA Executive Committee focusing on an at-large member, Aisha Charvez. Enjoy!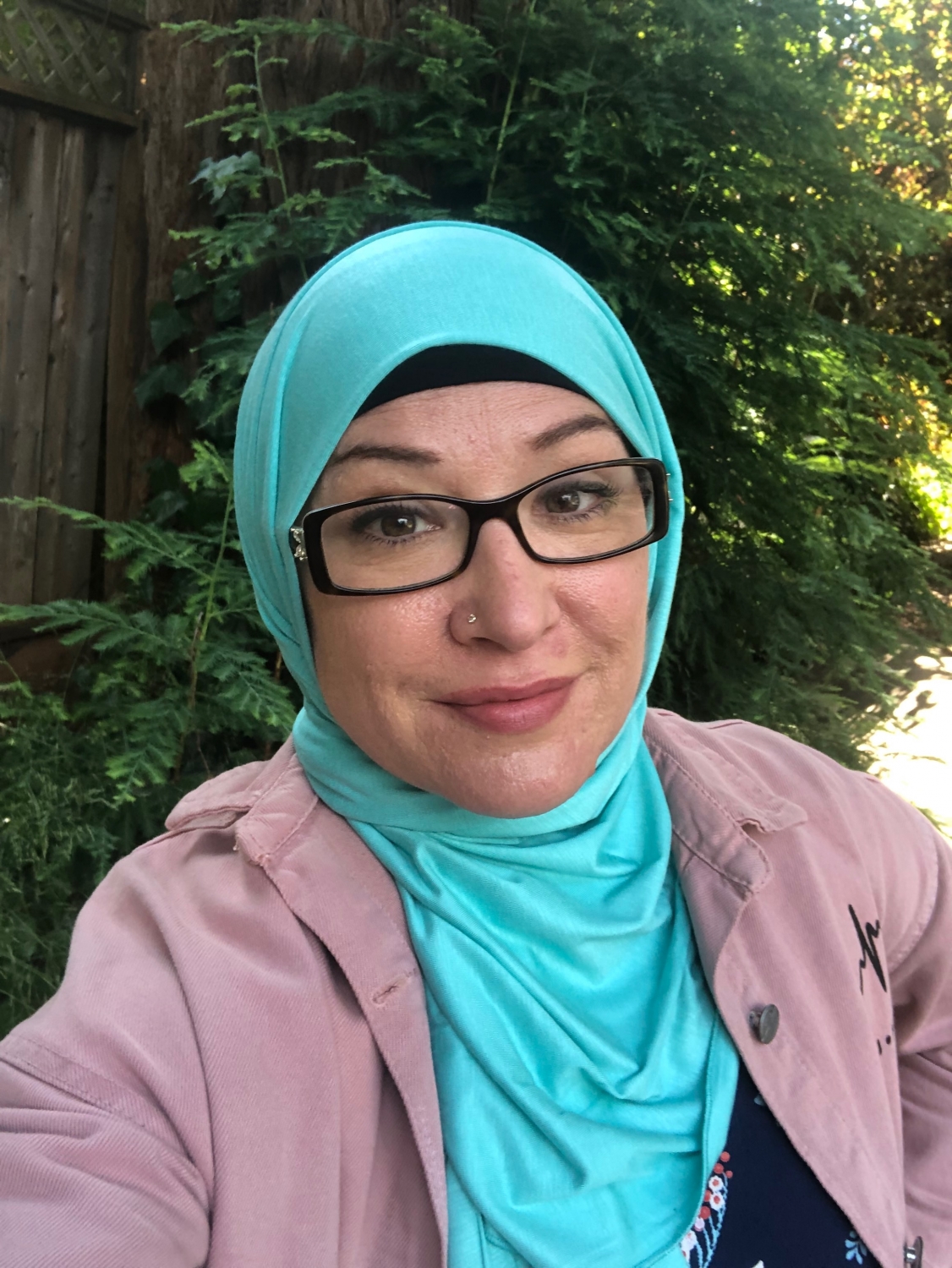 What's your day job?
I'm the Program Coordinator for Career Services, and Healthy Connections (a diabetes & health education program with food bag assistance) at Community Connection, the mental health division of the Volunteer Center of Santa Cruz County.
What do you like most about your work?
I love empowering others, and seeing participants as well as staff increase in confidence. It's truly impactful to help people reach employment and health goals. A job and health impacts so much in our lives.
What challenges you about the work?
I feel like I'm usually busy, and plans often change, particularly during the pandemic. I've always held jobs that require flexibility and problem solving (I was an EMT and an event planner too) so I don't mind, but it's probably my biggest challenge.

What is one thing you would like to see CASRA accomplish over the next year?
I'd like to see CASRA lobby for cost of living increases or help iron out the latest funding question (DOR contracts and time off).
Do you share your food?
Yes, I absolutely share food. It's the Muslim month of Ramadan (Ramadan Mubarak to those celebrating!) and my faith reminds us to give food to those in need, neighbors, family, and friends all year but EXTRA during Ramadan. We just don't personally eat the food until after sunset. Enjoy some daytime coffee for me.
Who We Are
CASRA is a statewide organization of private, not-for-profit, public benefit corporations that serve clients of the California public mental health system.
Member agencies provide a variety of services that are designed to enhance the quality of life and community participation of youth, adults and older adults living with challenging mental health issues.
Contact Us
The California Association of Social Rehabilitation Agencies
Mailing Address:
3350 E. 7th Street, #509
Long Beach, CA 90804
Email: casra@casra.org
Phone: (562) 343-2621
To reach us: use our Contact Form
Member Agency Employment Opportunities and Information
Our member agencies are continually looking for new employees or volunteers to join their workforce.
To see current openings and find out additional information about CASRA's partners, please click on the agency name.
Please note that the city listed for each organization is the headquarters location. Several CASRA member agencies serve multiple service areas and sites. Check each to learn more.
CASRA Agency Trainings
A benefit of membership in CASRA is receiving 4 hours of training for your staff. For more information, please contact joe@casra.org.

Joint Letter to Dr. Mark Gahly, Secretary, CHHSA Regarding the Care Court Proposal
March 25, 2022
Mark Ghaly, MD, MPH
Secretary, California Health and Human Services Agency
1215 O Street
Sacramento, CA 95814

RE: Preliminary Feedback on CARE Court Proposal

Dear Secretary Ghaly:
On behalf of the undersigned statewide provider advocacy associations, we would like to thank the Administration for reaching out to community-based organizations (CBOs) representing the backbone of the public behavioral health delivery system about the proposed CARE Court framework. We commend Governor Newsom and the Administration for thinking creatively about gaps in the continuum of care for individuals living with behavioral health challenges. We believe the attention to linking some of the most at-risk individuals with severe mental illness who are ready for treatment to important social supports including counseling, medication and housing, are critical interventions in promoting whole person care.

Due to the lack of detail in the proposal to date, our organizations do not have an official position on the CARE Court proposal, and we look forward to additional discussion via the stakeholder workgroups and other communication mechanisms before registering a position. In this vein, we offer the following questions and considerations that we believe should guide the development of this new program. Our organizations and the members we represent stand ready to engage and lend our expertise as you develop the details of the CARE Court framework. Read More
---
The Ninth Circuit Court Of Appeals Issued A Devastating Mental Health Ruling: Here's Why It Matters
from Mental Health America
by Jillian Hughes
If you've ever tried to get mental health care paid for by your health insurance plan, you know it is a miserable experience from beginning to end – you cannot find an in-network provider, and if you do, the insurance company makes it difficult to continue treatment, denying coverage or discharging you from care the minute you are not suicidal.
I have personal experience fighting this battle and know too well the toll it takes, so I am particularly furious with the Ninth Circuit's decision in Wit v. United Behavioral Healthcare (UBH), issued this week. The court gave UBH a free pass to deny care to people with mental health conditions, sending them and their families into desperation and despair. READ MORE
---


Meet the psychologist drawing from the Black church to reshape mental health care
Thema Bryant, an ordained minister, is taking over leadership of the American Psychological Association at a critical turning point for the field
from The Washington Post
by Rebecca Tan, March 27, 2022
The day after the American Psychological Association's newest leader pitched her vision for the organization to dozens of her colleagues in D.C., she walked into Maryland's oldest Black church and stepped up to the wooden pulpit where her father and grandfather used to preach.
"Hallelujah," Thema Bryant, 48, said, smiling as her voice boomed through the century-old sanctuary at the Bethel AME Church in West Baltimore. "It's good to be home."
Bryant, who was elected in December to lead the nation's largest organization for psychologists, grew up in these pews. It was here she first met people who were hurting — from racism, gun violence, addiction — and saw how they could recover.
"You all raised me," Bryant said, addressing the all-Black congregationfor the first time since the pandemic started. "And let me tell you, I've not forgotten." READ MORE
---
Training/Learning Opportunities

The theme of the CASRA 2022 Spring Conference is "Wellness and the Workplace". As we continue returning to our work environments, we have opportunities to reinforce our values, retool and readjust our work to the changing times.
The virtual conference will be held on three Wednesdays – May 4th, 11th, and 18th.
A reminder that Call for Presenters closes tomorrow.
For more information, submit and application, and register for the conference, CLICK HERE
---
from Mental Health Association San Francisco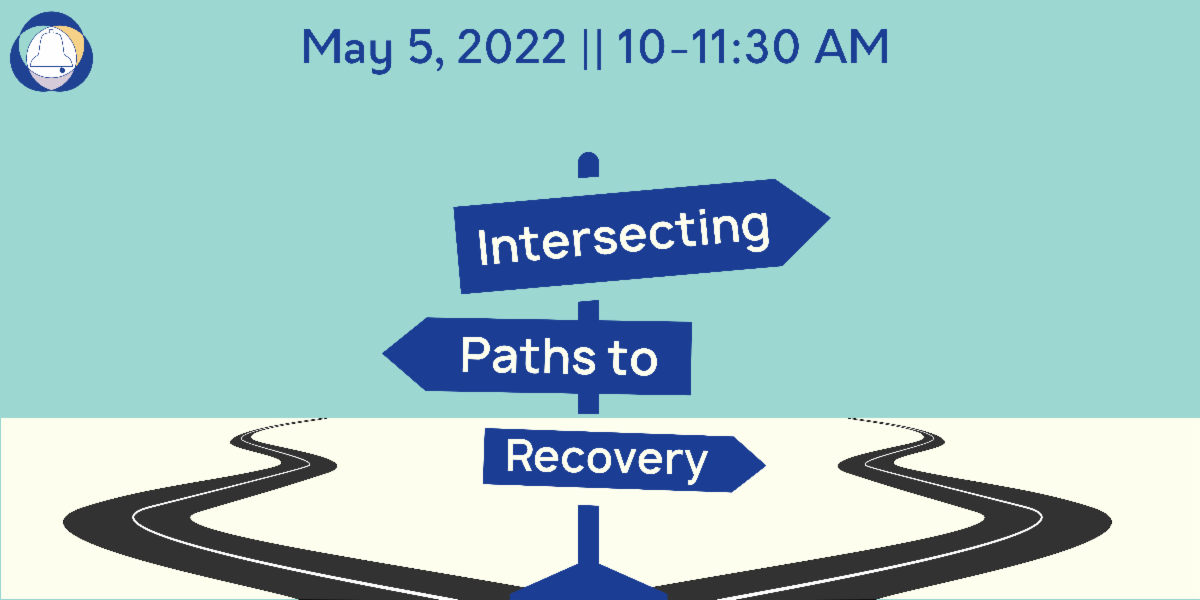 Thurs., 5.5.22
10—11:30 AM [PDT]
via Zoom
Join leaders of the peer movement in kicking off MHASF's 75th Anniversary and Mental Health Awareness Month with accessible tools for recovery—including art, yoga, and alternatives to the traditional 'medical model'.
To Learn More and Register, CLICK HERE
---
If you are a CASRA member agency and would like to advertise your learning opportunity, training or event for the benefit of other CASRA member agencies, please contact us at events@casra.org.
There are a few guidelines;
You are a CASRA Member Agency
Your event is free of charge
and, as a reminder the Newsletter is published on the 1st and 3rd Thursdays of the month
---
"You always get a special kick on opening day, no matter how many you go through. You look forward to it like a birthday party when you're a kid. You think something wonderful is going to happen."
Joe DiMaggio