Talking About Suicide Helps Us Stay Alive
It all starts with listening.
from Slate.com
by Marisa Russello, September 6, 2022
One winter evening in early 2019, I relaxed on a blue sofa as about six people trickled into a dimly lit room for that night's peer support meeting, which I was leading. After greeting each other and grabbing coffee or flavored seltzer, everyone joined the circle of comfy couches and chairs.
I began the session reflecting on how when we mention our suicidal thoughts, people often see us differently. "They typically ask a checklist of questions about plans to kill ourselves, even when that's not our intention," I remember saying. "We're often coerced into situations that make our lives worse, like being locked in the hospital, having belongings taken away, and being mandated to take drugs." Read More
---
Unanswered cries: Why California Faces a Shortage of Mental Health Workers
from Calmatters.org
by Jocelyn Weiner, September 8, 2022
The need for therapists, social workers, psychologists and psychiatrists is greater than ever. Under relentless pressure from the pandemic and inflation, wildfires and gun violence, racism and war, Californians are crying out for help.
But that doesn't mean they can get it.
In every corner of mental health right now, a similar story is being told. There simply aren't enough providers. Read More
---
How Public Service Workers can Wipe Out their Student Loans in California
Advocates are scrambling to get the word out to public service workers that they could be eligible for a federal program that could wipe out or reduce student loan debt.
from LATimes
By Debbie Truong, September 12, 2022
Hundreds of thousands of former college students in California are eligible for a federal program that could wipe out or reduce student loan debt for those who work in public service. But few have signed up.
The basics of the program called Public Service Loan Forgiveness, or PSLF, seem clear: Government and nonprofit workers who make monthly payments on their federal loans for 10 years are eligible to have the rest of their debt wiped clean. But as thousands of borrowers discovered in the years since the federal program was created in 2007, enrolling in PSLF has been extremely complicated. Read More
---
Top 10 Myths about the Critics of Psychiatry
From Mad in America
By Charlotte Taylor-Page, September 3, 2022
Following the publication of the review finding no evidence for the low serotonin ("chemical imbalance") theory of depression last month, I have been increasingly aware of the strongly held and often opposing opinions on social media. There are multiple voices in this field we broadly know as "mental health," with clinical professionals, researchers, lived experience practitioners, service users, and the mainstream media all with apparently different views.
I thought it might be useful to talk to some of the key figures in this sometimes contentious debate. From alleged associations with the far-right, to what the experiences we call "mental illness" actually are, I challenged some of the biggest voices on the broadly "critical" side of the debate to find out what they actually believe. Read More
---
In 'Strangers to Ourselves,' a Revelatory Account of Mental Illness
For her first book, the New Yorker writer Rachel Aviv probes her own and others' lives to suggest how the stories we are told by the medical profession about our struggles can both help and harm.
From NYTimes
By Jennifer Szalai, September 7, 2022

STRANGERS TO OURSELVES
Unsettled Minds and the Stories That Make Us
By Rachel Aviv
Rachel Aviv was 6 years old when she was hospitalized for not eating. She was so young that she had never encountered the word "anorexia" before; it sounded to her like a kind of dinosaur.
Her doctors decided that she should be kept with the older girls with eating disorders, who taught her how to exercise obsessively and treated her like an "anorexic-in-training." But Aviv soon started eating again and quickly lost interest in depriving herself of the food she had previously refused even to talk about (pronouncing the words had felt the same to her as consuming them). A year later, she would confide in her diary, "I had some thing that was a siknis its cald anexorea." She explained that she had anorexia "because I want to be someone better than me." Read More
---
CPRP/CFRP have New Eligibility Requirements
The Psychiatric Rehabilitation Association is happy to announce new streamlined eligibility requirements for certification!
PRA currently offers two credentials. For those primarily serving Adults and/or Transition Age Youth (over age 16), PRA offers the Certified Psychiatric Rehabilitation Practitioner (CPRP) credential. For those primarily serving Children and Youth (under age 18), PRA offers the Child and Family Resiliency Practitioner (CFRP) credential. Read More
---
CASRA 2022 Fall Conference News
In order to focus energy and attention to developing new learning opportunities, there will not be a 2022 CASRA Fall Conference. Look for workshops in the coming months and we will see you in the Spring.
---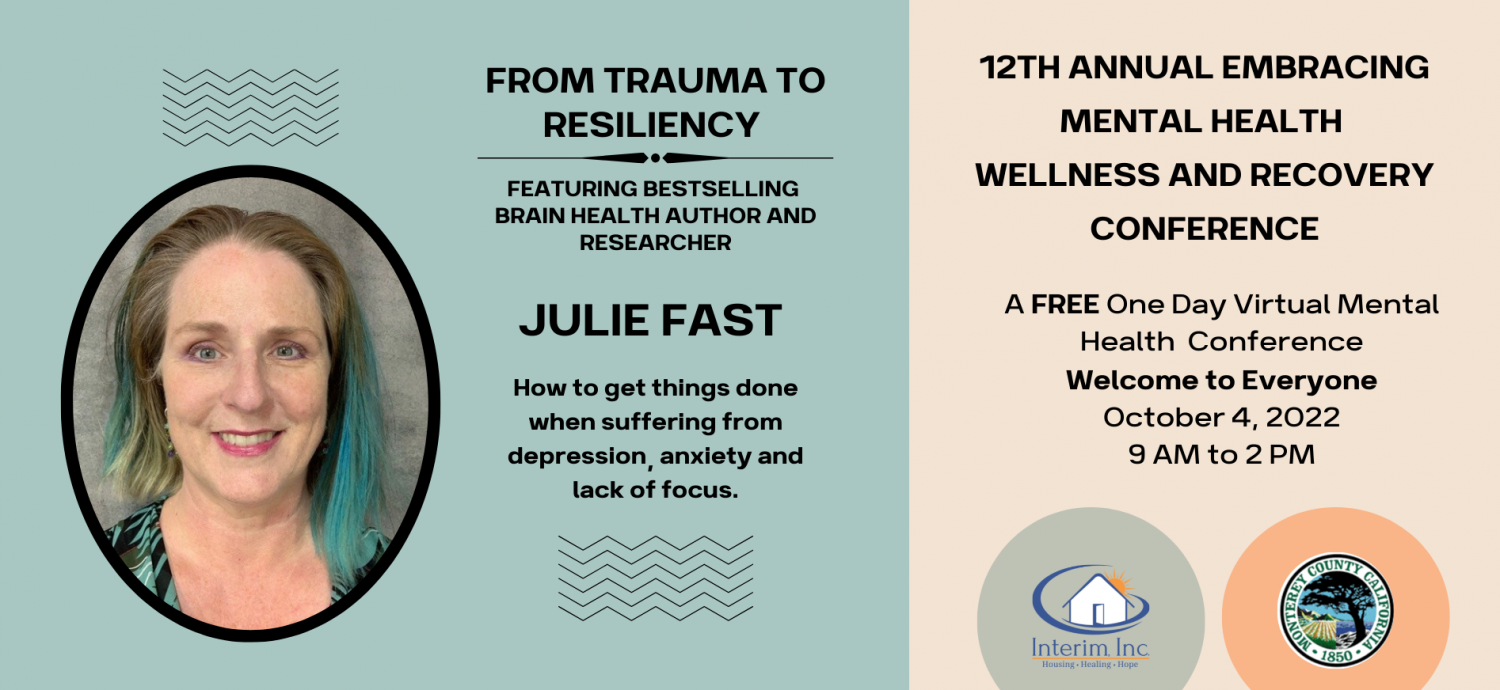 Interim Inc. will host its annual Embracing Mental Health, Wellness and Recovery Conference on October 4, 2022, from 9:00AM-2:00PM . This year's virtual conference will feature Julie Fast, a bestselling brain health author and researcher. Fast's presentation is titled From Trauma to Resilience and will lead participants on a transformational day of learning how to get things done when suffering from depression, anxiety, and a lack of focus. Whether you live with a brain illness, care about someone who does, or work as a health care professional in the mental health community, you will find new, dynamic, and immediately useful information in Fast's lively workshop.
More Information and Registration
---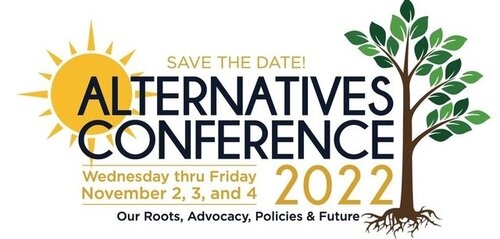 The National Coalition for Mental Health Recovery is pleased to announce the 36th annual Alternatives conference, to be held virtually on Wednesday, November 2, 1 p.m. to 7 p.m.; Thursday, November 3, 1 p.m. to 7 p.m.; and Friday, November 4, 1 p.m. to 4 p.m. (All times are EDT; follow this link for a Time Zone Converter: www.thetimezoneconverter.com.) The conference will be FREE—although donations are welcome! We look forward to connecting nationally and internationally with old friends and colleagues, and to making new connections. We invite you to join us from wherever you are!
Read More and Register
---