e-Learning
Welcome to CASRA's On-line Institute. This site features an ever-expanding array of psychosocial rehabilitation (PSR) and recovery-oriented e-learning designed to increase your knowledge and introduce you to exciting new ideas, skills and strategies.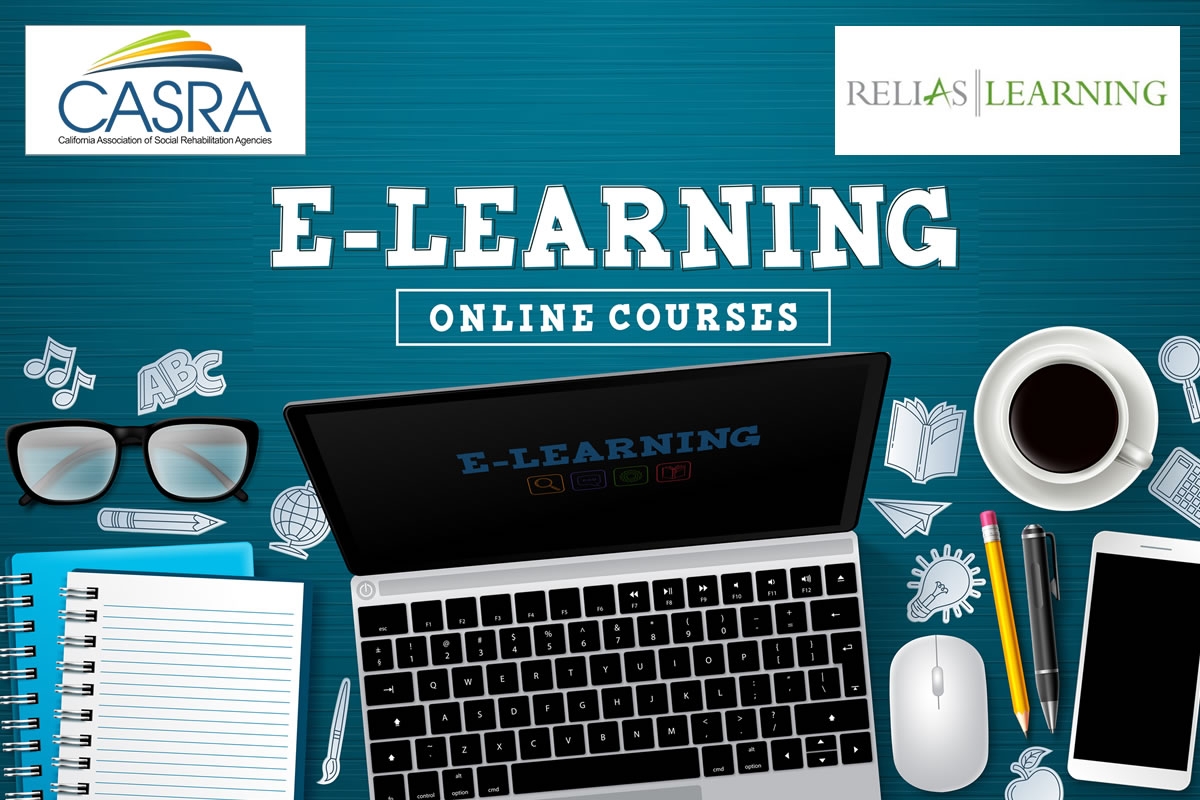 Click here or over the image to go directly to the CASRA/Relias Academy site.
A Culture-Centered Approach to Recovery
Culture is central, not peripheral, to the journey of recovery. This course includes a review of the many dimensions of culture, the impact of worldview on psychosocial rehabilitation (PSR) practice, and the steps to becoming a culturally competent service provider. It includes exercises which help the learner explore their own culture and worldview as well as identify biases which could impact their relationships with others.
Understanding Recovery
This course addresses the concept of recovery from mental illness. It includes first person stories of recovery and research that demonstrates that the majority of individuals diagnosed with a serious mental illness can, and do, recover. It explores the implications of recovery for practice, programs and service systems. It also includes exercises to enhance the learning experience as well as video clips which highlight the experiences of persons in recovery.
Barriers to Recovery
This course reviews the various factors that can become barriers to a person's recovery. It addresses the impact of stigma (including professional stigma and internalized stigma) and discrimination. It examines the problems experienced by individuals and families in accessing services. It identifies ways in which medical insurance, both private and public, can impede the recovery journey. Suggestions for ways in which the learner can become involved in combating these barriers are included.
Goals, Values and Principle of Recovery-oriented Practice
This course reviews the goals of psychosocial rehabilitation as a recovery-oriented practice. PSR practice focuses on enhancing the quality of life and community participation of persons with psychiatric disabilities. The values and principles, although sharing much in common with other humanistic traditions, describe a way of being and working with consumers that is unique to PSR practice.
Recovery Promoting Relationships
The fifth course in the Fundamentals series explores the transition from the more formal client-therapist relationship to a relationship where the focus is on building real emotional attachments, helping people rebuild their lives and promoting hope, empowerment and mutual respect. The course includes: characteristics of recovery-promoting relationships, consumer views on "what works," and the importance of cultural sensitivity and self-awareness.
Consumers in the Mental Health Workforce: An Overview
This course is the first of a 3-part series. It addresses the history of the consumer movement, the benefits and challenges of hiring consumers as direct service providers and the types of positions generally available.
The course provides an overview of the term "community inclusion," why behavioral healthcare providers should be knowledgeable of community inclusion, and what can be done to address barriers, provide supports, and expand opportunities for people with disabilities. This course is appropriate for all levels of behavioral healthcare providers. A combination of case studies, quizzes, and interactive games are used to help the student apply the material and make the safety of the individuals you work with your top priority.
New to the CASRA/Relias Online Institute
A Rebellious Guide to Psychosis
Creating an Antiracism Framework
Incarceration: A Public Health Issue
The Transgender Experience: Supporting our Transgender Family
Supporting Transition Age Youth in School during COVID-19
Support through Difficult Times: What Peer Respite Teaches Us
Healing through Spiritual Practices
Finding the Right Notes: The Music of Recovery
PSR: From Paradigm to Practice
Strengths Model Case Management
Trauma-Informed Care: The Basic of Trauma
Harm Reduction: Engaging People with Co-Occurring Struggles
Chill Out: Tools for Addressing and Preventing Stress
Writing for Wellness